Mike Flowers
Hey there, I'm Mike Flowers, Franchise Advisor here at Franchise Sidekick. Prior to joining the Sidekick team, I spent 10 years as a top performer with a Fortune 500 sales organization where I worked to develop our field sales team as both a Trainer and a Mentor. I have also spent time on the corporate side of franchising, training and developing new franchise owners, and helping them get started on their journey as business owners. Now, as both a current Franchise Owner and Franchise Advisor, I am passionate about helping others find a way to live life on their terms.
Schedule a call with Mike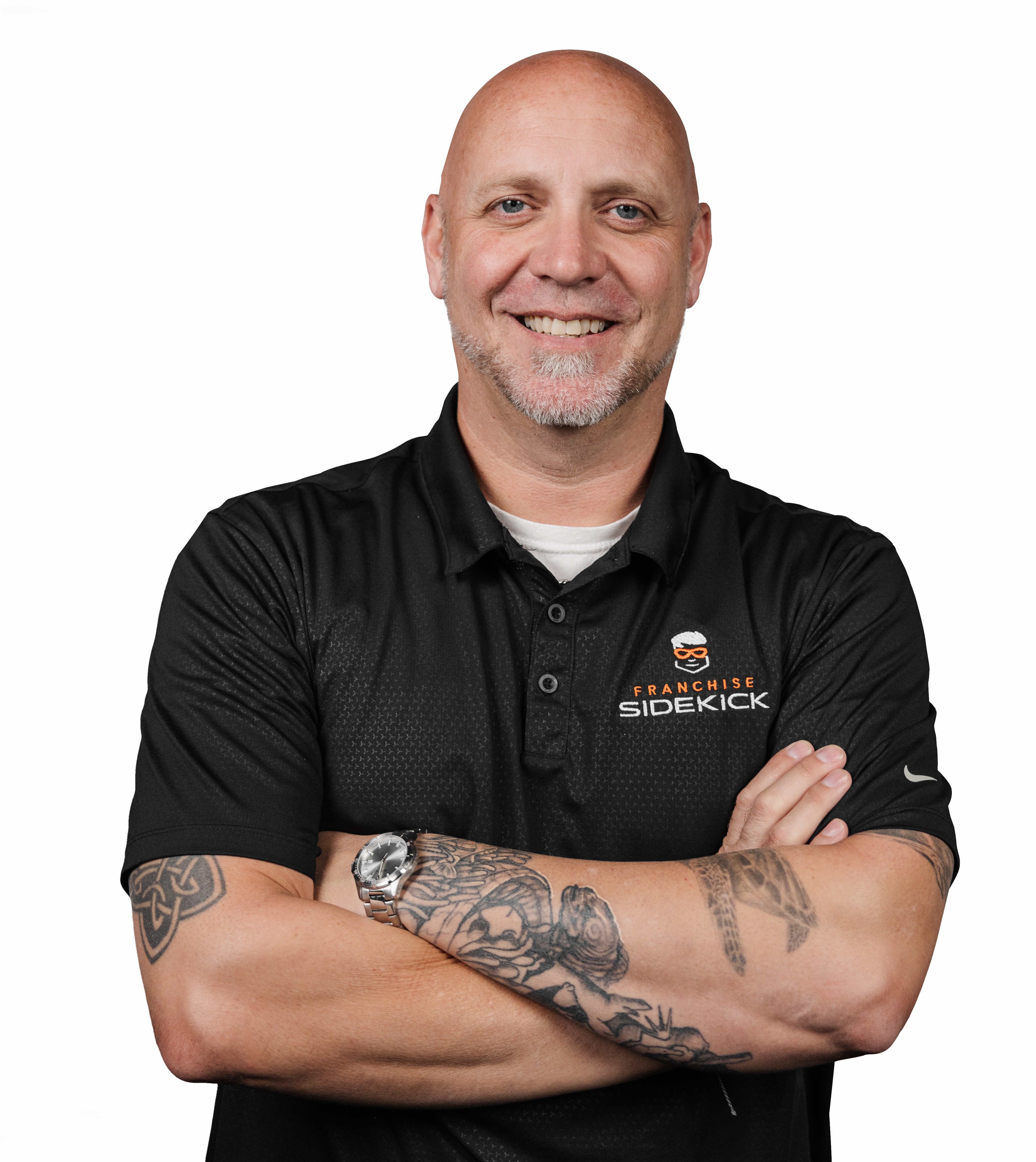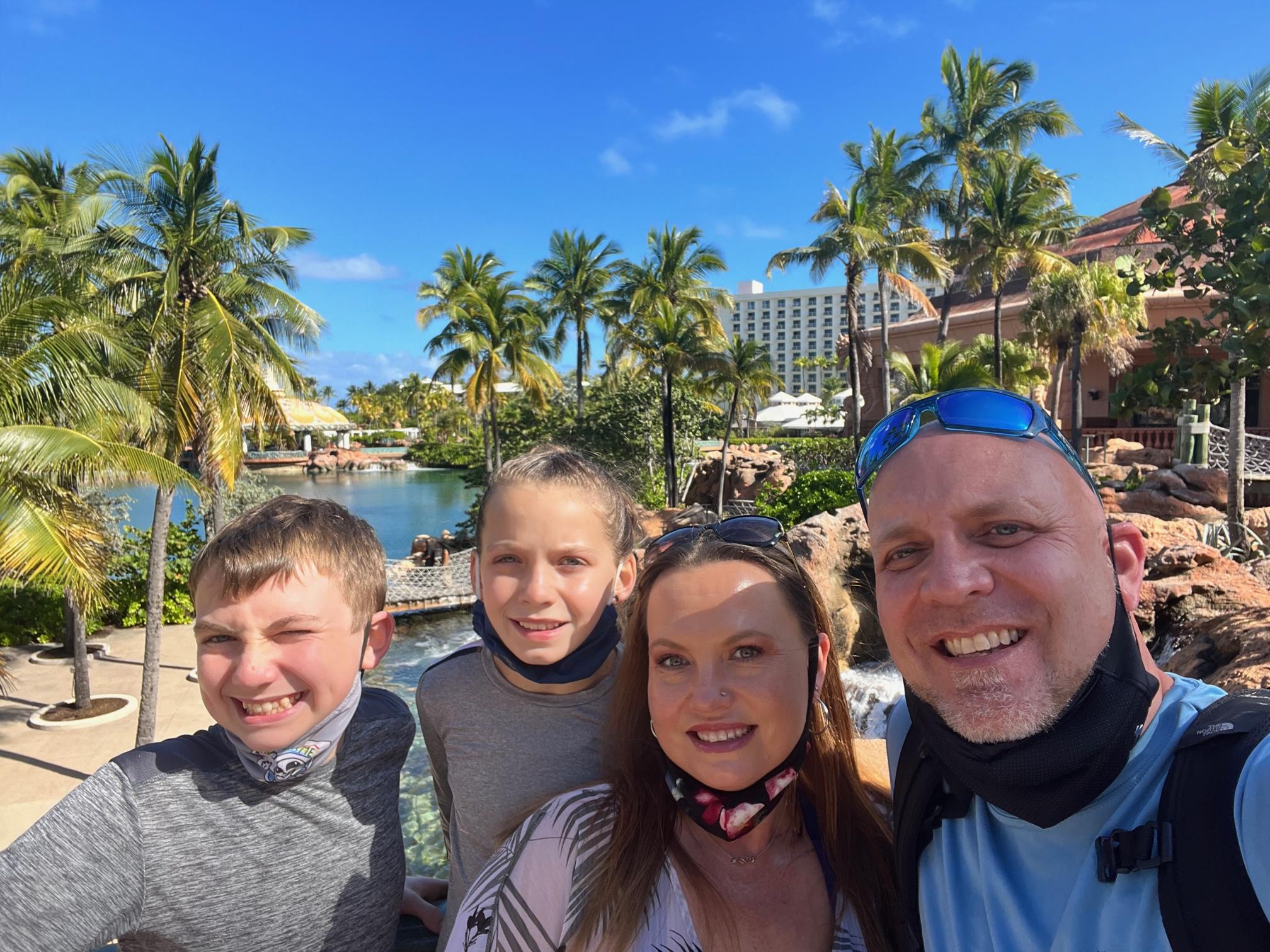 Q&A With
Mike Flowers
What do you love about franchising?
My favorite part about franchising is that it allows someone to take their passion, and build an income stream and future around that dream, without having to go through the struggles of building that business from the ground up.
What do you love about working with clients?
One of my favorite things is seeing that physical spark or "A-ha" moment in someone's eyes when they realize they do have the ability to succeed in what they are wanting to accomplish, and then seeing them grab that power and run with it.
Tell us a little about yourself!
I married my wife Rachel in 2010. We have a 14-year-old son, Riley, and a 11-year-old daughter, Addison. We find every chance we get to enjoy the water. Whether that is on a boat, spending the day at the beach, or hanging around the pool while we have a brisket on the pit. We also may go a little overboard with our holiday lights! The kids are responsible for making sure our dog, Bear, and three cats are taken care of.
Favorite sidekick?
My very first Sidekick Hero was Mr. Miyagi. That was when I first learned to break things down to their simplest form, and then apply that foundation to push my growth to achieve more than I thought was possible.
Learn how Sidekick advisors Reduce your risk when buying a franchise.
Access to insider information that is exclusive to Franchise Sidekick clients
A proven system thats help award over 5,000 franchise locations
Vetted brands that have proven systems, strong economics and happy existing franchisees
Schedule a call with Mike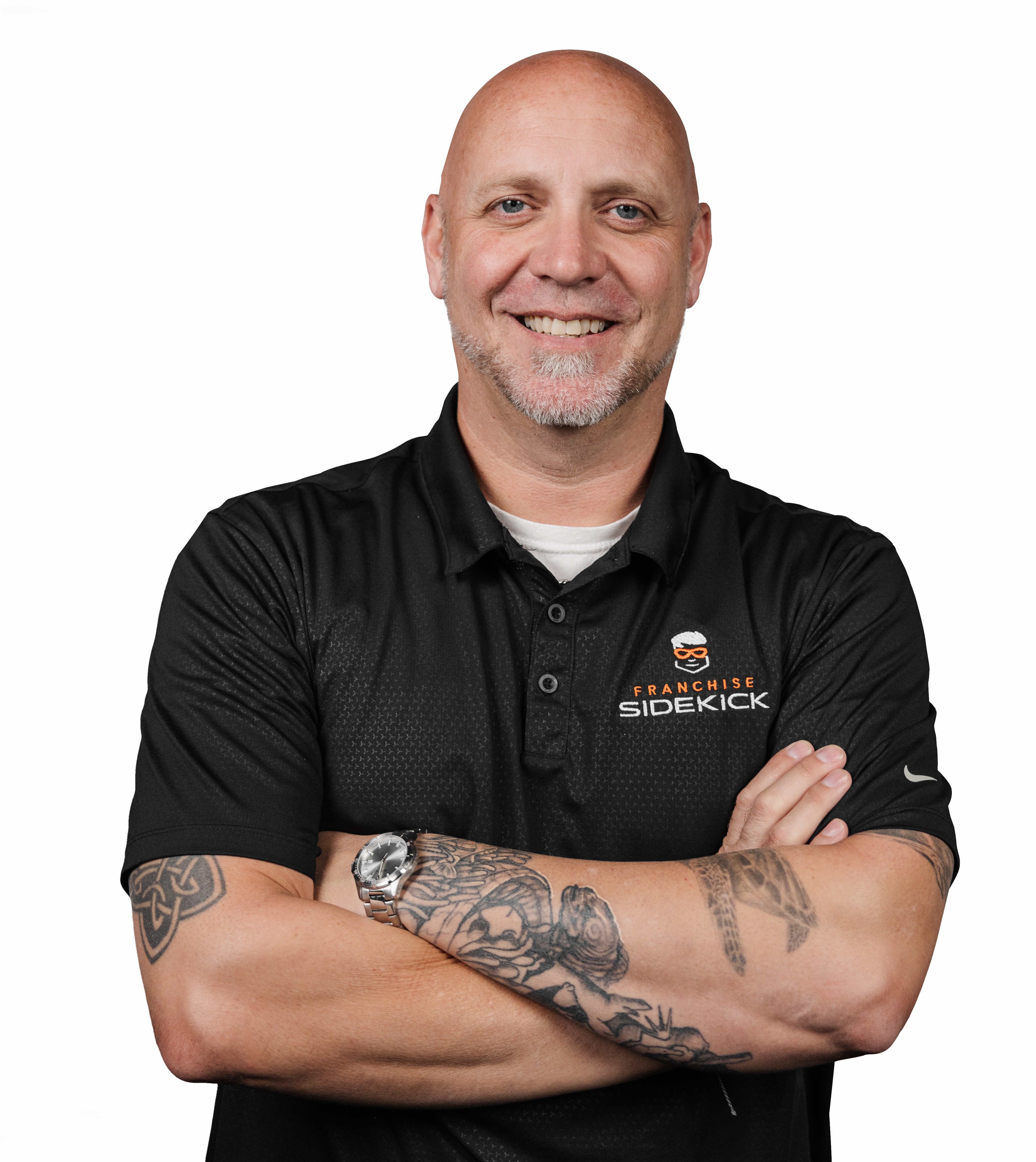 "At 211º water is hot. At 212º, it boils. And with boiling water, comes steam. And steam can power a train. It's that one extra degree that makes all the difference."